Keefer 75 | $14
Dragonfruit infused Beefeater gin, lavender, lemon, sparkling wine
Rosemary Gimlet | $13
Beefeater gin, rosemary lime cordial
Buffalo Soldier | $14
Bourbon, lemon, ginger, tamarind
Pineapple Daiquiri | $14
Fresh & grilled pineapple infused rum, lime, maple, yun-zhi
Keefer St. Cider | $13
Forty Creek Canadian Whisky, organic apple juice, lemon, spices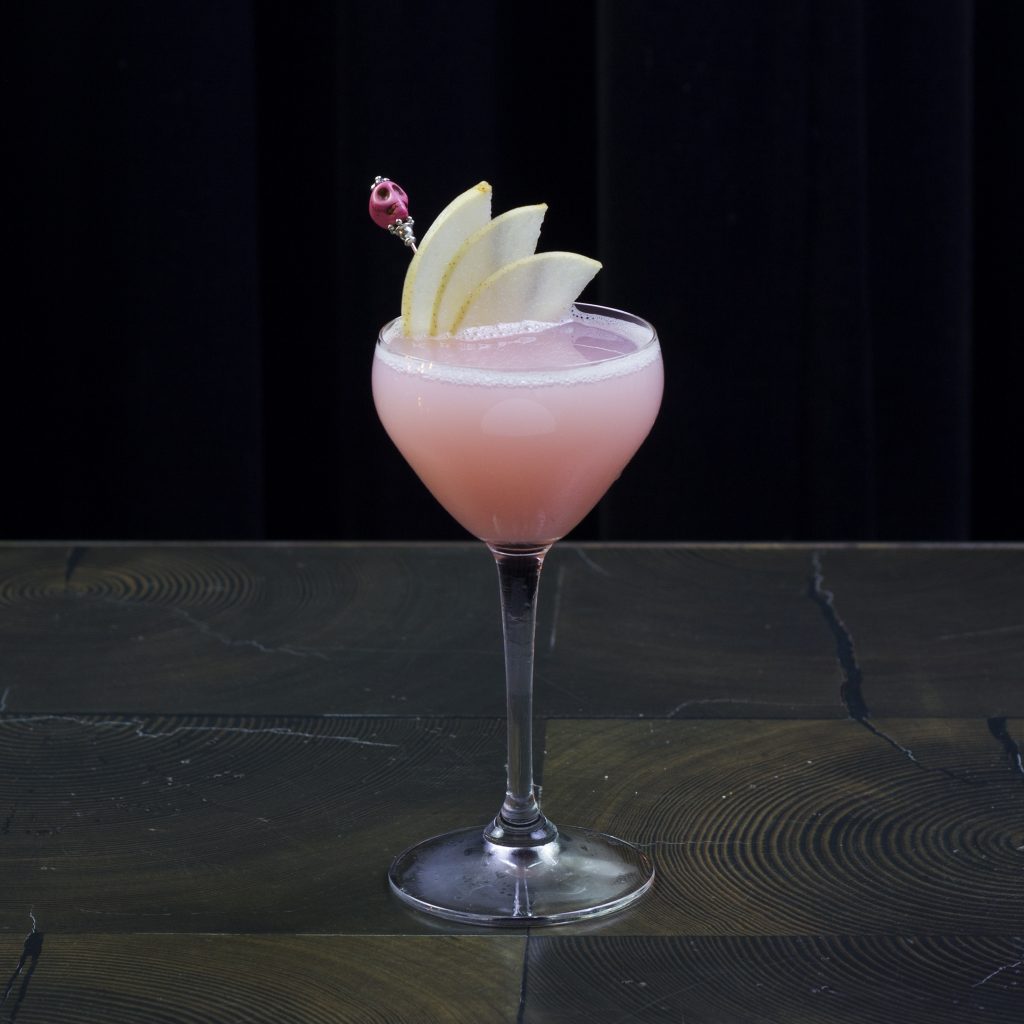 Dragonfly | $14
Dragonfruit infused gin, nigori sake, ginger, lemon, magnolia bark tincture
Chinatown Sour | $14
Wild Turkey 101 Bourbon, Fernet Branca, lemon, astragalus, orgeat
Skeleton Kiss | $15
Pisco, Mezcal, lime, pineapple, rose, firewater tincture
Opium Sour | $14
Bourbon, grapefruit, lemon, tamarind, poppyseed
Wenxu | $13
Vodka, grapefruit, ginger, lemon, red ginseng tincture, soda
Antidote | $14
Forty Creek Canadian Whisky, yuzu sake, lemon, Nin Jiom
Good Root | $14
El Jimador Blanco Tequila, rosemary infused Cynar, grapefruit, lime, maca root
Blood Moon | $16
Botanist Gin, lemon, Szechuan & pink peppercorn blood orange syrup, egg white, celery bitters
Boss Lady | $15
Cazadores Reposado Tequila, Aperol, mandarin shrub, lemon, egg white, soda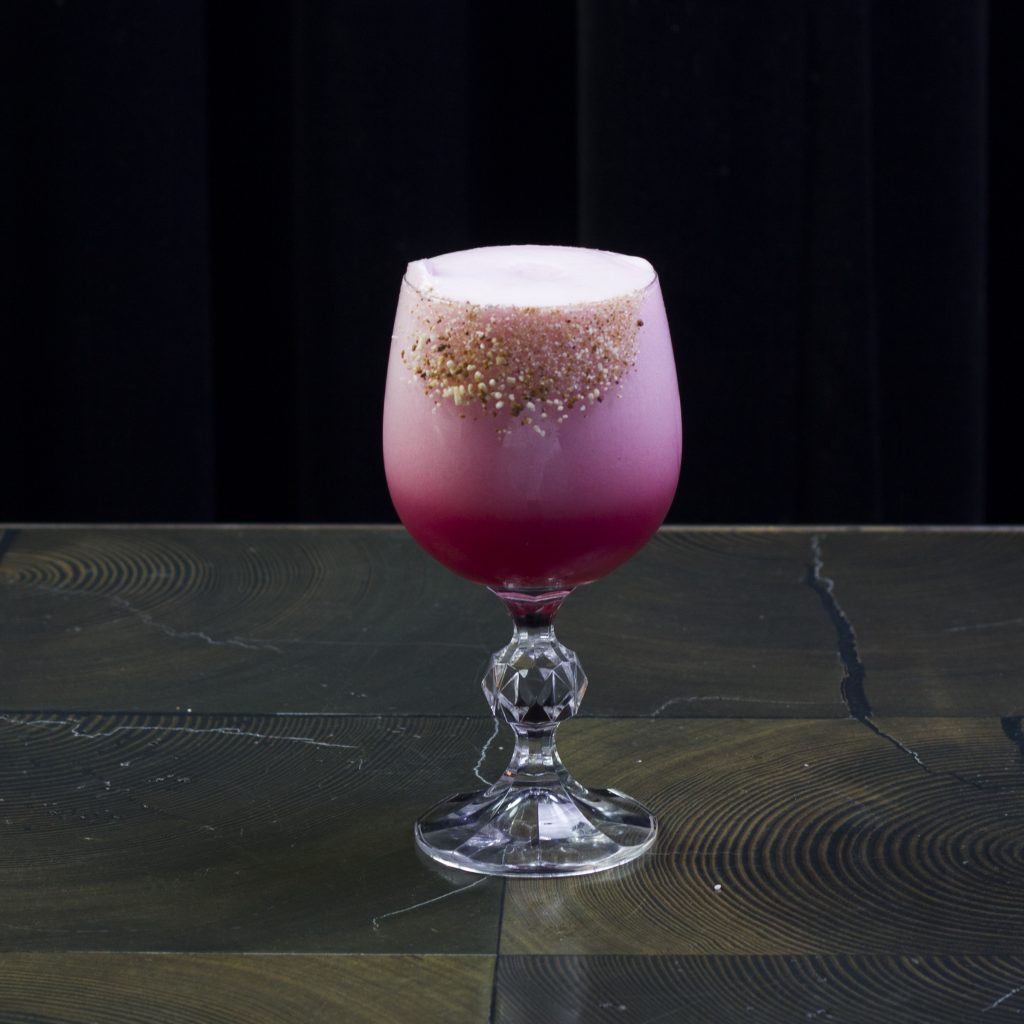 Fantasy Island | $16
Vodka, Happy Wine, strawberry rhubarb tea, pomegranate, lemon, egg white
Forager's Martini | $22
Botanist Gin, Dry Vermouth blend, foraged hydrosol, served 20 below zero, with house pickled vegetables, olives, lemon twist
Bold Fashioned | $14
Wild Turkey 101 bourbon, coconut gomme, house bitters
Kanju | $16
Beefeater Gin, Shiso Yellow Chartreuse, Matrini Ambrato, dry vermouth
Blackburn | $15
Dewar's Scotch, Averna, Keefer Sweet Vermouth, Benedictine, red cardamom.
*Bottle conditioned in Beeswax
Tokyo Drift | $16
Suntory Toki Japanese Whisky, Ambre Vermouth, kumquat gomme, "tobacco" bitters
Smokey & The Bandit | $18
Ardbeg 10yr old Scotch, Mezcal, Aperol, Keefer Sweet Vermouth
PAR-LOMA | $12
Cazadores Blanco Tequila, Cenar, grapefruit, lime, passionfruit, soda
HAPPY HI-BALL | $12
Martini Bitter, Martini Bianco, Keefer Happy Wine, Chinese Rhubarb, soda
KONICHIWA B*TCHES | $14
Bruichladdich Classic Laddie, Yuzu Sake, hami melon, soda
THE FLOOR IS GUAVA | $12
Vodka, guava, lemon, Sriracha, Worcestershire, pepper
Sub mezcal +$4
6 PACK OF GIMLETS | $50
375ml Beefeater Gin
375ml Rosemary Gimlet Mix
6 Rosemary sprigs
(not for dine-in)
6 PACK OF GOOD COMPANY | $20
(not for dine-in)
6 PACK OF LONETREE | $20
(not for dine-in)
HEY, DUMPLINGS!
Hey, Dumplings! are Pelmeni- a Russian style dumpling.
Stuffed with meat or potato, the basic dumpling is boiled and served with a side of sour cream.
But Hey, Dumplings! are more than your basic dumplings…
$8
CHOOSE YOUR FILLING
Meat or Potato
CHOOSE YOUR TOPPING
Spicy Black Bean
with mini corn and a Sriracha drizzle (vegan)
Spicy Ginger Scallion
ginger scallion sauce with a Sriracha drizzle (vegan)
Yellow Thai Curry
creamy coconut curry (vegan)
Pesto
sunflower seed & arugula pesto (vegan)