Alumni Cocktails
Dragonfruit infused Beefeater gin, lavender, lemon, sparkling wine
Beefeater gin, rosemary lime cordial
Old Forester bourbon, lemon, ginger, tamarind
Fresh & grilled pineapple infused Flor de Cana 5yr rum, lime, maple, yun-zhi
Forty Creek Canadian whisky, organic apple juice, lemon, spices
Dragonfruit infused Beefeater gin, nigori sake, ginger, lemon, magnolia bark tincture
Wild Turkey 101 bourbon, Fernet Branca, lemon, astragalus, orgeat
El Gobernador pisco, Siete Misterios mezcal, lime, pineapple, rose, firewater tincture
Wild Turkey bourbon, grapefruit, lemon, tamarind, poppyseed
Finlandia vodka, grapefruit, ginger, lemon, red ginseng tincture, soda
Forty Creek Canadian whisky, yuzu sake, lemon, Nin Jiom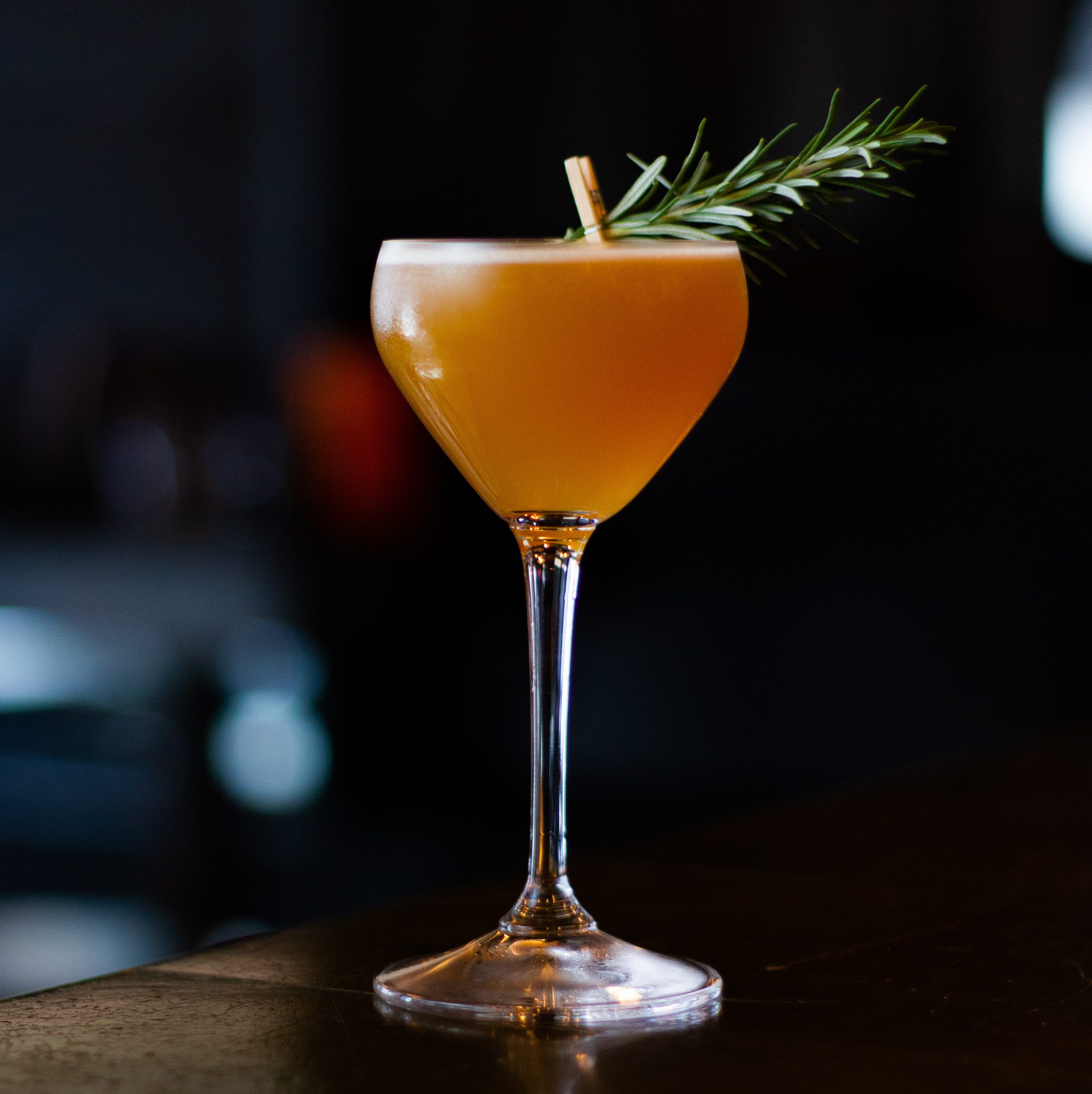 El Jimador blanco tequila, rosemary infused Cynar, grapefruit, lime, maca root
The Botanist gin, lemon, Szechuan & pink peppercorn blood orange syrup, egg white, celery bitters
Cazadores reposado tequila, Aperol, mandarin shrub, lemon, egg white, soda
Ketel One vodka, Happy Wine, strawberry rhubarb tea, pomegranate, lemon, egg white
The Botanist Gin, Dry Vermouth blend, foraged hydrosol, served 20 below zero, with house pickled vegetables, olives, lemon twist
Wild Turkey 101 bourbon, coconut gomme, house bitters
Beefeater gin, shiso Yellow Chartreuse, Martini Ambrato, dry vermouth
Dewar's scotch, Averna, Keefer Sweet Vermouth, Benedictine, red cardamom.
*Bottle conditioned in Beeswax
Suntory Toki Japanese whisky, Ambre vermouth, kumquat gomme, "tobacco" bitters
Ardbeg 10yr old scotch, Siete Misterios mezcal, Aperol, Keefer Sweet vermouth
Reserve Cocktails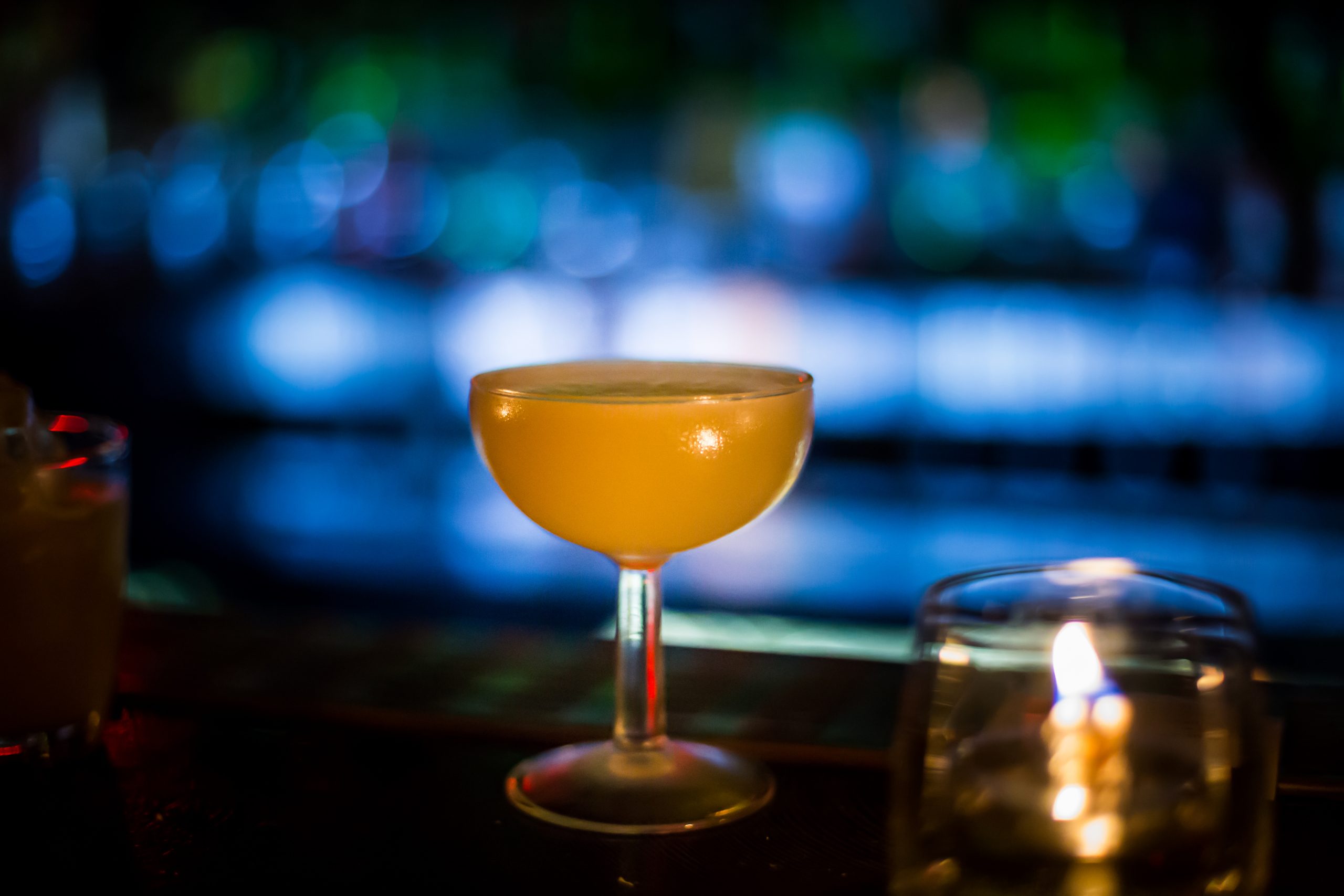 Santa Teresa 1792 Rum, hand pressed lime juice, raw cane sugar syrup, shaken to the high heavens
This cocktail has been through the ringer. Celebrated, then bastardized, and recently reclaimed as the bartender's handshake, this is the yardstick of perfect balance. Credited to Jennings Cox, circa 1896.
Don Julio 1942 Tequila, hand pressed lime juice, Pierre Ferrand Dry Curacao & black Hawaiian salt
Was it originally mixed for actress Rita Hayworth (aka Margarita Cansino), or showgirl Marjorie King ("allergic to vodka") or singer Norma Egstrom (aka Peggy Lee, aka Margaret) or is it just a twist on the daisy cocktail? We may never know. But what's in a name? A cocktail by any other name ...
Balvenie 14yr old Caribbean Cask Single Malt Scotch, El Bandarra Vermouth, pineapple & star anise bitters
A working-stiff cocktail takes a trip to the Caribbean for spring break, and really let's his hair down. Credited to Robert Roy MacGregor, Waldorf Astoria 1897
Blanton's Original Bourbon, raw cane sugar, bitters, ice sphere, orange twist & guinette cherries
Blanton's Original, the first commercial single barrel bourbon, is taken from the center-cut or middle sections of the famous Warehouse H. This is a cocktail in its purest, most simple form: spirit, sugar, bitters, water.
Nikka Coffey Gin, Nikka Coffey Vodka, yuzu Lillet Blanc
Shaken or shtirred, your preferenshe. This James Bond classic, takes a trip to Japan, YOLO! Bright, bracing and boozey. Credited to Ian Flemming, circa 1953
Louis XIII Cognac, Sazerac 18yr Rye, raw cane sugar, peychaud's bitters, angostura bitters, Nouvelle Orleans absinthe rinse, lemon twist
Literally the best of both worlds. This cocktail was born in New Orleans, and a kissing-cousin to the old fashioned. The herbaceous absinthe makes the fruit in cognac and the spice of rye, sing hymns of epic proportions.
Beer
Moon Juice Raspberry Sour
$9
Strange Fellows Moon Rabbit Szechuan Saison
$9
33 Acres of Sunshine Blanche
$7
Deschutes Fresh Squeezed IPA
$8
Sake
Yoshi No Gawa Gokujo Ginjo
$40
300ml
Wine
Mission Hill Rose
$12|$48
Tinto Negro Malbec
$12|$48
Sparkling
Jean Louis Blanc de Blanc
$12|$48
Billecart Salmon Brut Rose
$180
Perrier Jouet Belle Epoque
$250
Dom Perignon Brut Rose
$480
Non-Alcoholic
rotating non-alcoholic spirit, crafted into a custom cocktail
Bar Snacks
Nuts.
$6
a variety of sweet & spiced nuts
Olives.
$8
citrus & lapsang marinated mixed olives
Hunan Pickles.
$6
pickled vegetables in the traditional Hunan style
Spicy Marinated Cucumber.
$6
cucumber, sesame gochugaru vinaigrette
Dim Sum
BBQ pork or vegetarian with house spicy mayo
ha gow | shrimp
xiao long bao | pork
siu mai | pork & shrimp
sam gu gaau | mushroom & truffle
Small Plates
Taiwanese Cauliflower.
$9
with sausage or tofu, dressed with shallot sauce
ginger beef brisket, house pickled veg, green onion, cilantro
Cauliflower Bao.
$9
crispy cauliflower, spicy water buffalo sauce, Scratch kim chi, cilantro, green onion
Lapsang Pork Tacos.
$10
pineapple gochujang salsa, slaw, cilantro, crispy shallots
Add taco +5
roasted duck, served with fresh cucumber, cilantro, hoisin & crepes
Green Onion Pancake Pizza.
$12
daily special, vegetarian option available
Dessert
choux pastry filled with Japanese whisky custard dusted with matcha sugar
= Vegetarian
= Gluten-Free